Our Resources
Generations United publishes a variety of high-quality materials available for free from our Resource Library.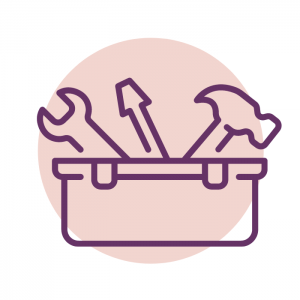 Generations United resources include:
toolkits and how-to guides on topics such as intergenerational shared sites, race equity for those working with grandfamilies, intergenerational programming in senior housing, and all-age friendly communities;
signature reports on current intergenerational topics such as Family Matters: Multigenerational Living Is on the Rise and Here to Stay, I Need You, You Need Me: The Young, The Old, and What We Can Achieve Together, and  Out of Many, One: Uniting the Changing Faces of America; and
annual State of Grandfamilies Reports which elevate issues confronting the families (e.g. COVID-19, opioid epidemic, immigration, and housing).
You can visit the Resource Library by clicking the link or the words "Resource Library" in the upper right-hand corner of this website. Once there, you can sort by topic or resource type to find the information you need. You can also click on the search icon in the upper right-hand corner to search by keywords or title.
The following is a sample of our resources: