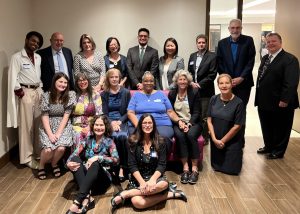 Download the Supplemental Materials
This high-level forum brought together 17 experts spanning academia, civil society organizations, UN officials, and intergenerational lived experience representatives, to engage in three panel discussions highlighting changing demographics and their impact on families, specifically within the context of the changing roles of older adults in families and civil society supports for multigenerational families. Participants discussed and developed policy recommendations and priorities designed to encourage intergenerational solidarity and foster connections among transnational civil society organizations and independent experts to strengthen productive engagement towards equitable intergenerational policies at the United Nations level.
Major support for the "Funding for the Changing Demographics Can Result in Strengthening Families" symposium at the 2023 Generation United global conference is provided by the Doris Duke Foundation.