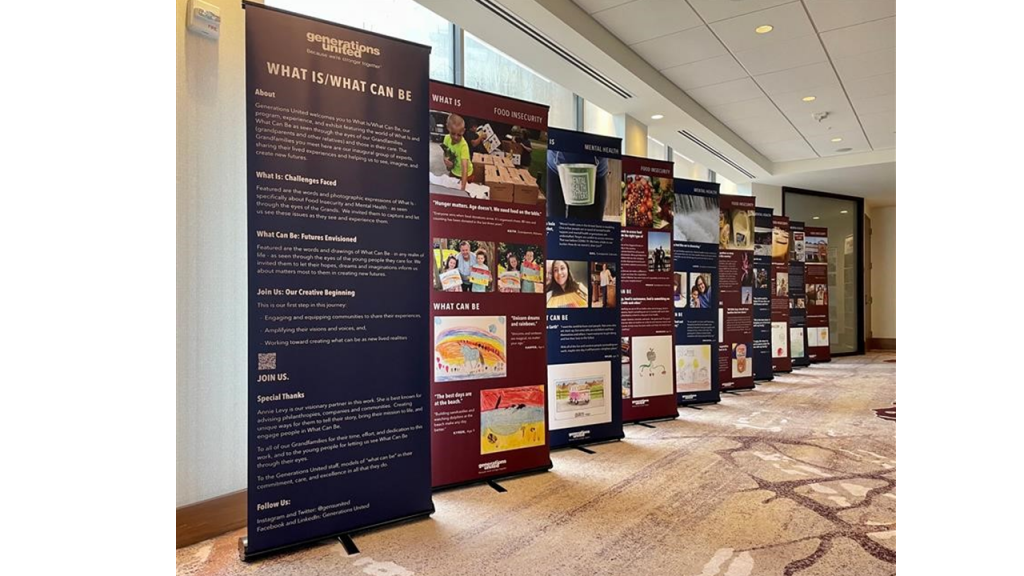 The grandfamilies you meet here are our inaugural group of experts, sharing their lived experiences and helping us to see, imagine, and create new futures.
What Is: Challenges Faced
Features are the words and photographic expressions of What Is – specifically about Food Insecurity and Mental Health – as seen through the eyes of the grandfamily caregivers.  We invited them to capture and let us see these issues as they see and experience them.
What Can Be: Futures Envisioned
Featured are the words and drawings of What Can Be – in any realm of life – as seen through the eyes of the young people in grandfamilies.  We invited them to let their hopes, dreams, and imaginations inform us about what matters most to them in creating new futures.
Join Us: Our Creative Beginning
This is our first step in the journey:
Engaging and equipping communities to share their experiences,
Amplifying their visions and voices, and,
Working toward creating what can be as new lived realities.
Stay Informed and Inspired!
Gain access to key resources that matter most to grandfamily communities. Stay up-to-date on the latest developments, policies, and opportunities to make a difference in the lives of grandfamilies nationwide. Sign Up for Grandfamilies Alerts!
Discover Generations United's GRAND Voices
A group of grandparents and dedicated relative caregivers from every corner of the nation, as valued strategic partners, GRAND Voices members are pivotal in shaping policies and practices directly impacting grandfamilies. Learn more here.
Host the Exhibit 
Are you interested in hosting the "What Is/What Can Be" Exhibit at your upcoming event? If so, kindly send your inquiries to gu@gu.org. Please make sure to provide us with your organization's name, the location for the gallery setup, and the intended gallery hosting dates. We look forward to hearing from you soon.
Special Thanks
Annie Levy is our visionary partner in this work. She is best known for advising philanthropies, companies, and communities. Creating unique ways for them to tell their story, bring their mission to life, and engage people in What Can Be.
To all of the grandfamilies for their time, effort, and dedication to this work, and to the young people for letting us see What Can Be through their eyes.
Click on the images below to learn more.
The artwork displayed represents the unique perspectives of individual artists and may not necessarily reflect the views of Generations United. Its purpose is to encourage conversation and share personal insights. Permission from Generations United is required for the reproduction and distribution of the artwork.