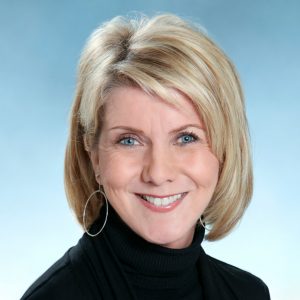 Pamela Smith is the Executive Director of the Alex Smith Foundation. Prior to taking on this role, she was the Director of the San Diego County Area Agency on Aging, Aging & Independence Services (AIS) and the General Manager of the East Region for the County of San Diego's Health and Human Services Agency( HHSA). She was responsible for overseeing 30 different programs that serve older adults and disabled adults and 8 programs that serve children and families. In 2002, under Ms. Smith's leadership, the county adopted the concept of intergenerational programming. Since then, she led the formation of many partnerships with community-based programs leading to the creation of outstanding programs that have served large numbers of youth and older adults.
Pamela Smith's vision and determination led to the creation of an Intergenerational Coordinator position to support the development of intergenerational programs throughout San Diego County. She undertook the complex development of two unique intergenerational programs; San Pasqual Academy Neighbors which houses older adults in homes co-located with group housing for foster youth and Seniors on Broadway a senior apartment building that opened on the grounds of a charter grade school. Ms. Smith also created two nationally recognized programs; the Workforce Academy for Youth, a county job's program for foster youth which includes an older adult mentor component and the Legacy Corps Program. She also secured seed grant funding for 30 start-up intergenerational programs in the San Diego area. In addition, she developed San Diego County's Intergenerational Programs Directory, urged local colleges and universities to include intergenerational programming classes, and testified before the Senate Special Committee on Aging to advocate for intergenerational programming language in the Older Americans Act.
Pamela Smith continues to be a strong advocate for older adults and intergenerational Programming. She is always looking for ways to further improve her San Diego community and the lives of all generations who live there. She is the 2009 recipient of Generations United's Intergenerational Innovation Award which honors an individual or organization that has made an outstanding contribution to advancing the intergenerational field and uniting the generations through creative and exemplary practice.