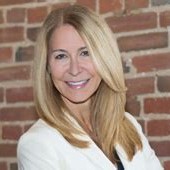 Lisa Coen has over 25 years of public and government affairs, legal, communications, and political experience. In recent years, Lisa has built a strong track record in the results-driven private sector, focusing on health care, agriculture / food security, and international trade and investment matters.
Currently, Lisa leads U.S. Public Affairs for Pfizer Vaccines. She supports business leaders on existing and pipeline vaccines and builds external engagement strategies to advance vaccine policy priorities. She also works closely with patient advocates, immunization coalition leaders, and public health influencers at the federal and state levels to build support for a strong vaccine infrastructure. Previously, she was Vice President of Public Affairs at Pfizer, working to advance biopharmaceutical access for patients in developed and emerging markets.
Lisa also worked as Vice President and Head of Global Public and Government affairs at Bayer CropScience on global agriculture, biotech, and food security issues. Before that, she led the Novartis Vaccines and Diagnostics Government Affairs and Policy team, helping to foster improved product market access and global public health.
Lisa also maintains a strong commitment to public service. During the 2016 election cycle, she consulted with a major political campaign to develop policy positions and effective digital strategies. Prior to that, while working in the Administration of President George W. Bush, Lisa built a strong understanding of the U.S. interagency process and relevant agencies and departments focused on domestic and international trade and investment.
She served as White House National Security Council Director and managed the G-8 (now G-7/G-20) process, which prioritized global public health, energy security, education, and international trade. She also served as Deputy Assistant U.S. Trade Representative for Southeast Asia and the Pacific (ASEAN, Australia, and New Zealand) and as Deputy Assistant U.S. Trade Representative for Congressional Affairs, helping to advance many trade agreements in the U.S. Congress. In addition, she supported the Under Secretary of State for Economic, Business, and Agricultural Affairs on regional economic issues involving the Middle East and North Africa and policy issues relating to trade, sanctions, export controls, investment, and energy security. Early in her career, Lisa also worked for Senator John Chafee (R-RI), a Senate Finance Committee member, on international trade issues.
Lisa received her law degree from George Washington University and her master's degree in communications and public relations from Georgetown University, both with academic honors. She currently resides in Alexandria, Virginia.