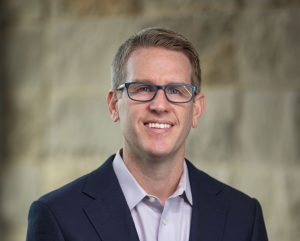 Cody Burch serves as President of Interim Leadership & Search at AMN Healthcare, where he is responsible for all levels of clinical and non-clinical healthcare leadership recruitment, including interim leaders.
Mr. Burch brings 15 years of experience in healthcare recruitment, business operations, and financial management. In his previous role, he served as Executive Vice President of B.E. Smith, an AMN Healthcare division dedicated to premier full-service executive leadership solutions. The many roles that Mr. Burch held at B.E. Smith since joining the organization in 2005 allowed him to gain a thorough understanding of market trends in healthcare and of the unique demands faced by hospital leaders and healthcare systems.
Mr. Burch holds a Master of Business Administration from Rockhurst University in Kansas City, Missouri, as well as a Bachelor of Economics and a Bachelor of Business Administration from William Jewell College in Liberty, Missouri. He is a Certified Public Accountant (CPA).