Facing a Pandemic: Grandfamilies Living Together During COVID-19 and Thriving Beyond
The 2020 State of Grandfamilies in America Annual Report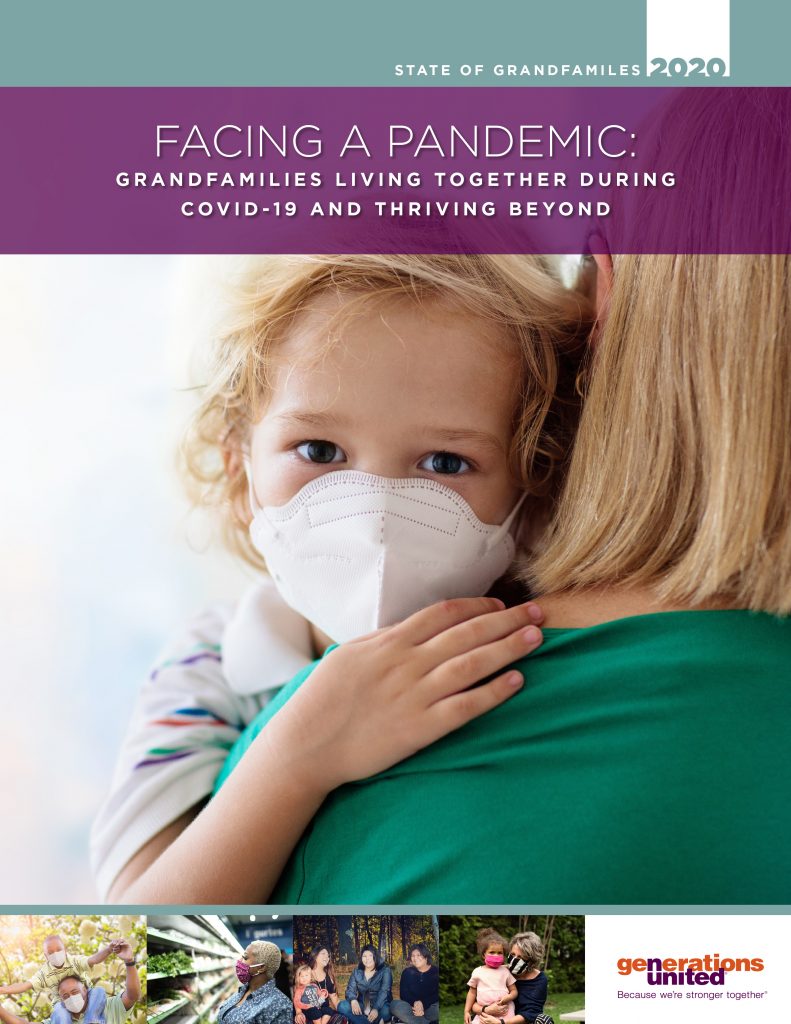 Download the full report 
Download the infographic
Watch the recording of the event
Watch Senator Sherrod Brown's Acceptance Video for Generations United's 2020 Grandfamilies Champion Award
Download the slides from the release event
Listen to our GRAND Voice Members' stories of hardships and resiliency during the COVID-19 pandemic
Nationwide, older adults are being cautioned to keep their distance from children because of the heightened risk of infection from COVID-19. But for some families—grandfamilies—that distance is impossible.
Facing a Pandemic: Families Living Together During COVID-19 and Thriving Beyond elevates the unique needs of grandfamilies amplified by the pandemic. These grandfamily caregivers are the first line of defense for children during the pandemic, having stepped in when parents cannot raise them for many reasons, including cases where children's parents have died from the COVID-19 virus.
The report contains solutions to connect grandfamilies to critical supports during this crisis and to create system that will continue to serve them well. These include:
State, tribal, and local governments deploying the use of COVID response dollars with grandfamilies in mind
Authentically engaging kinship caregivers, birthparents, foster parents, and young people in the design and implementation of services that impact them
Investing in and increasing the reach of kinship navigator programs to help grandfamilies connect to resources and supports
Improving access to Temporary Assistance for Needy Family (TANF) child-only grants
Licensing more relatives as foster parents
The 2020 State of Grandfamilies Report was made possible with support from the Robert Wood Johnson Foundation and Casey Family Programs.