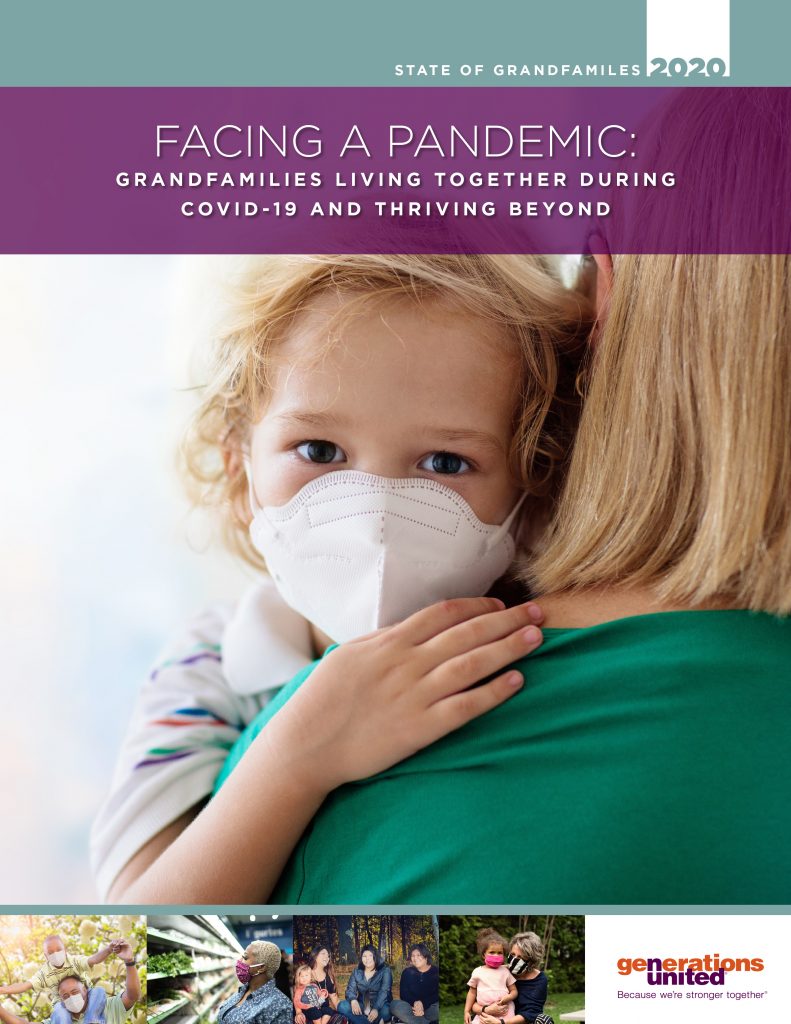 The COVID-19 pandemic has heightened grandfamilies' challenges and inequities across the myriad of systems like child welfare, aging, and housing that impact them. Around the United States, about 2.7 million children live in grandfamilies or kinship families – families in which grandparents, other adult family members or close family friends are raising children – with no parents in the home.
Join us on September 29th from 1:00 PM to 2:00 PM (Eastern) for the online release of Generations United's 2020 State of Grandfamilies Report Facing A Pandemic: Grandfamilies Living Together During COVID-19 and Thriving Beyond. This report seeks to elevate the unique needs of grandfamilies heightened by the pandemic, along with solutions to connect grandfamilies to critical supports during this crisis and to create systems that will continue to serve them well.
Click here to register for the online release event. 
Presenters include: Karyne Jones, President and CEO, National Caucus and Center on Black Aging, Inc. and Generations United Board Member; Ana Beltran, Special Advisor, Generations United National Center on Grandfamilies; GRAND Voices Network Members Victoria Gray and Gail Engel; and Ali Caliendo, Founder and Executive Director, Foster Kinship. We will be honoring Senator Sherrod Brown with our Grandfamilies Champion Award.
The 2020 State of Grandfamilies Report was made possible with support from the Robert Wood Johnson Foundation and Casey Family Programs.